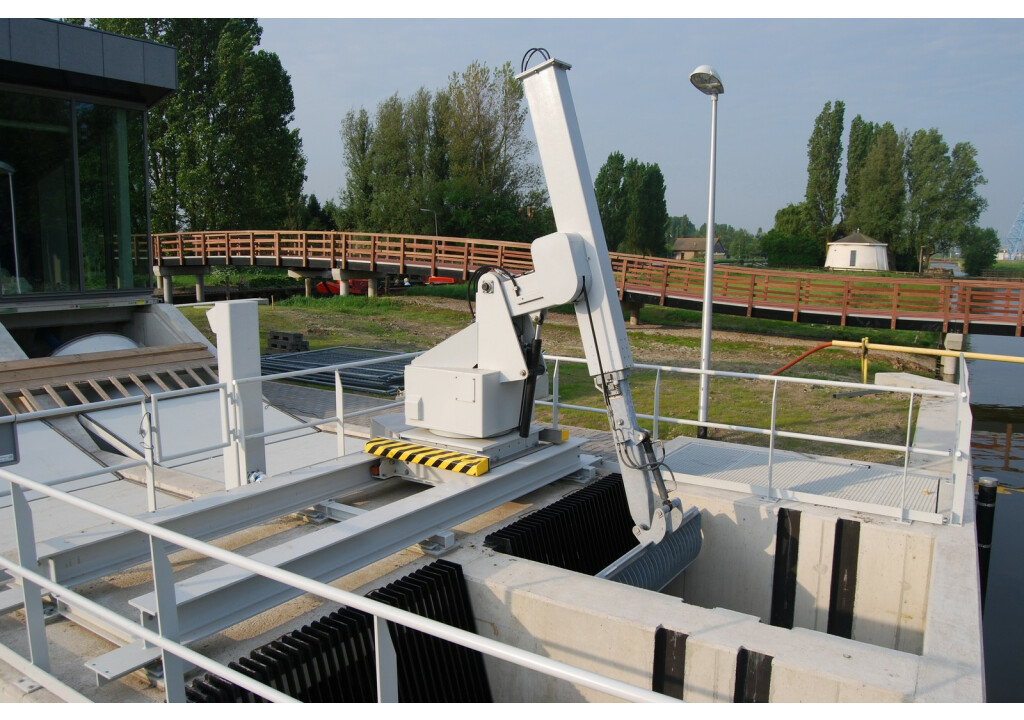 Bandit Trash Rake Cleaners
Bandit trash rake cleaners are especially suitable for use near small polder mills and pumping stations. We supply both fixed and mobile setups.
Advantages of the Bandit are:
the machine is capable of rotating 270 degrees and can thus also reach the landfills that are in a more challenging location;
very compact build;
quick to install;
the cleaner will grab the duck weed across the entire width in one scoop (fixed setup);
for wider inlets the mobile setup can be used (see image);
necessary architectural facilities are kept to a minimum;
hardly any 'skyline pollution'.
Products & Services