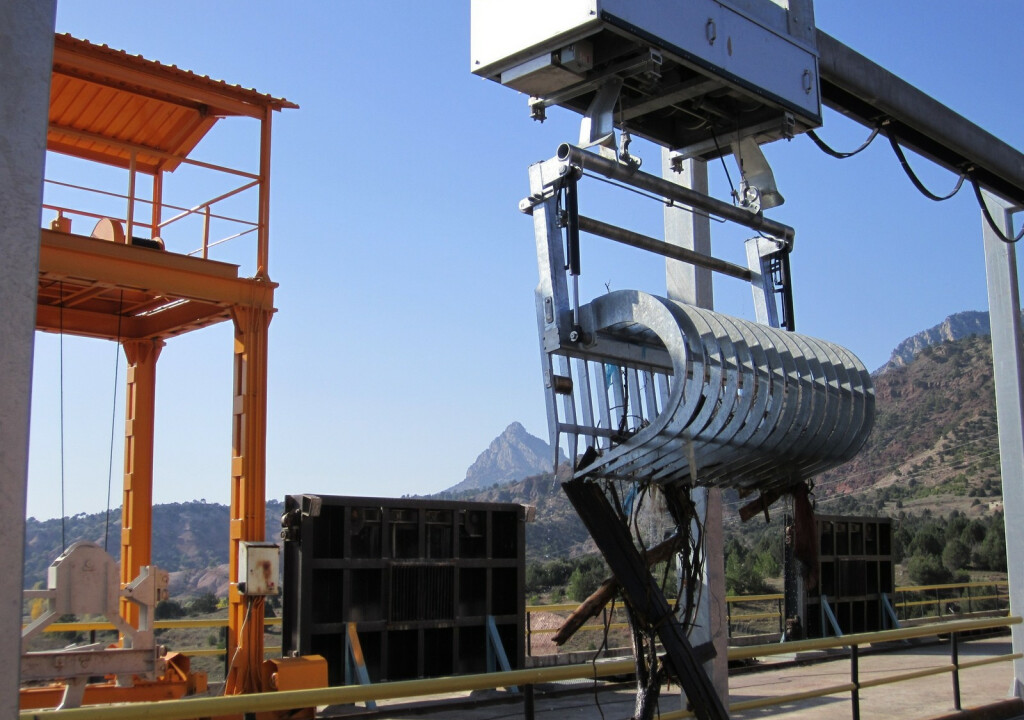 Overhead Trashrake Cleaners
Because of the open construction, the areas surrounding the trash rake or bar screens remain optimally accessible for both staff and vehicles. The great flexibility (several support types, curves in the overhead line) makes it possible to reach several water inlets and landfills. It is possible to deposit the waste directly into a container with one machine. The same machine lifts the waste out of the water, transports it to the landfill and drops it into a container. The construction is made according to the NEN-EN-1090.
Advantages
Full service, from design to aftercare;
Personalised advice;
Environmentally friendly, solid and low maintanance;;
Lifting capacity of 250 to 3000 kg;
Grab width of 1200 mm to 4000 mm;
Suitable for screens with a gap (between the screen bars) of at least 25 mm, depths possible of up to 25 m;
Reliable and efficient;
Very solid construction (heavy load);
Removing very large obstacles (e.g. tree trunks);
No moving parts under water;
Cleaning many inlets with only one machine.
Products & Services
Documentation
Documents will be opened in new windows